WELCOME!!! 
Welcome to the Mission Road Church of Seventh-day Adventists website.  Although our church is historically a "Japanese" church (previously known as the Loma Linda Japanese Church), we are an international group open to all people. We have services in both English and Japanese.  We invite you to come and join us in our praise of our Lord and  Savior.  And may your visit with us be a foretaste of what the Family of God in heaven will be like!
Sabbath School is from 10 am; Worship from 11 am.


Mission Road Church
It's been over three years now since we purchased the church at 27240 Alabama Street, Redlands, CA 92373.  We continually praise God who miraculously provided a way for us to buy the property that was already in escrow. And we are grateful to the Christian developers who backed out of escrow so that we could purchase the church property.
We are now in Phase I of plans to renovate our facility. Phase I will include a sidewalk and landscaping on Alabama Street, much needed parking lots, connecting to the city sewer  system, a fellowship hall extension and new restrooms. We have already reroof the buildings and put on new paint to the exterior. If you would like to join us in beautifying our church, please send a donation to the above address.   
Photos of our Grand Opening Celebration.  MAP to our New Church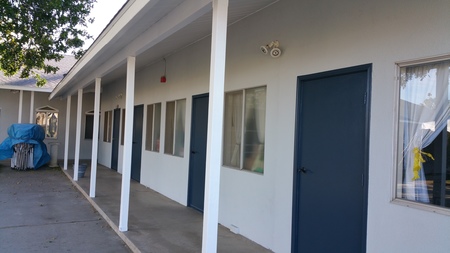 Click to Donate to our Building Project
♦♦♦

Battle of the Bands
On July 21, the praise and worship teams put on a show for the church, playing hit songs from the '60s through the 2010s. Three groups competed for the coveted "FriChik Trophy," with the "JellyBeanz" coming out on top for the second consecutive year. Many thanks to everyone who helped set up the stage and lights, as well as the excellent PA crew. A special thank you to Island Grinds Shave Ice for serving up some delicious shave ice and for donating the proceeds to our church building project! A good time was had by all.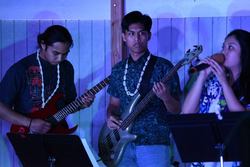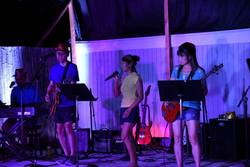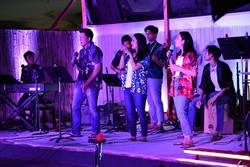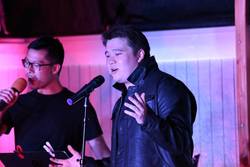 Praising God with Music: Pro Deo Concert
Pro Deo, a choir and strings group made up of local young adults (including many of our church members) blessed us with a sacred concert for the worship service on May 19. Thank you to all the members of Pro Deo for using your talents to praise God and lead our hearts in worship.
Pro Deo Facebook Page
Purchase Pro Deo CDs here



Welcome to the Family: Hana, Miu, Sophia!
One of the greatest joys for a church is to see it grow through baptism of our young people. On May 5, we had the privilege of seeing these three young people from our Japanese group give their lives to Jesus Christ through baptism.



Japan Festival (Matsuri)
On April 29, we held our annual Japan Matsuri. It was a beautiful day, and many people were able to come and enjoy the festival. Our youth were kept busy selling ramune (traditional festival soda in special bottles), water and other drinks. The young adults were hard at work making several flavors of refreshing shave ice. And of course, we had lots of great food: inari sushi, yakisoba & udon noodles, korokke (potato croquette), mochi with sweet beans & strawberry, Gary's famous kalbi, etc. Children had fun at the game corner. And we all enjoyed the entertainment of mochi-pounding, traditional Japanese songs by our ukulele group, and soran bushi dance by our young adults.  Senryu Taiko, a taiko drum ensemble based at UC Riverside, wowed the crowd with their energetic taiko drum performances and intricate choreography. Arigatou to all our members for their hard work in making (again) our Japan Matsuri a wonderful day celebrating our heritage and ties with the Japanese community.  Pictures of the Matsuri.


 
Church Camping Trip (April 13-15)
In April, a group of adventurous church members trekked to the Grand Canyon and Antelope Canyon for a special church camping trip. Several members have remarked that it was a wonderful time to experience nature as well as to get to know other church members. From the pictures it certainly looks like they had a great time. More camping trips are being organized, stay tuned!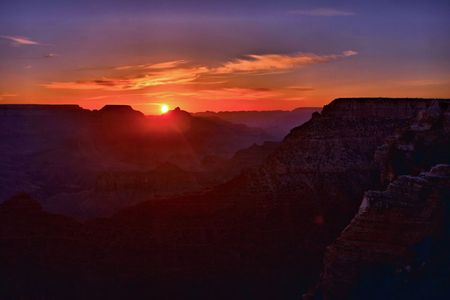 What's a Manapua?
 If you have ever visited our church, you might hear the word "Manapua." What in the world is a manapua? Well, its the Hawaiian version (that means, BIG) of a steam bun with all types of filling: gluten charsiu, gluten BBQ, Asian vegetables, sweet beans, etc. Once a month, people can purchase these delicious buns. There is a set quota for each month so be sure to order early. All proceeds go to our church building fund.
Pictures of members making Manapua

See photos of misc church events on our Facebook Account